Hopewell Junction Information
From the historic whispers of the Hopewell Reformed Church to children's playful laugher outside the old railroad tracks to the urgent calls of 'fore! on the 27th hole of the Beekman Country Club, Hopewell Junction NY encompasses all manner of historical, familial and social value.
Nestled within the national heritage area of Dutchess County, the hamlet of Hopewell began as an original railroad junction and found itself a prime location for Hudson Valley tourism and residency. Wineries, historical sites, antique shops, inns, golf courses and parks are just a few of the factors that lure New York tourists in, often permanently, year after year.
Come dine in a succulent and warming Hopewell Junction restaurant and stay the night at a quaint Hopewell inn. Wake up for nine holes of golf and finish the afternoon with Hudson Valley hiking.
Hopewell junction boasts the best of upstate New York--don't hesitate to take a New York vacation in Hopewell or perhaps even invest in Hopewell Junction NY real estate!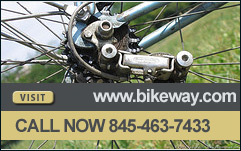 A word about Hopewelljunction
Welcome to HopewellJunction.org! Whether you're an upstate New York traveler, a Manhattanite to the core or a long time resident of the Hudson Valley, you'll love HopewellJunction.org for its resourceful and fascinating info on general Hudson Valley tourism all the way to detailed reports of Hopewell Junction NY real estate, Hopewell hotels, Hopewell Junction restaurants and Dutchess County historic sites.
Once you've perused HopewellJunction.org, your next New York vacation is sure to steer its way toward this quaint 2.8 square mile hamlet within East Fishkill, NY.
Sit back and let us convince you of the cultural, historic, natural and social beauty of Hudson Valley towns like Hopewell Junction. We're your number one resource for Hopewell real estate, job, hotel, apartment and entertainment information!